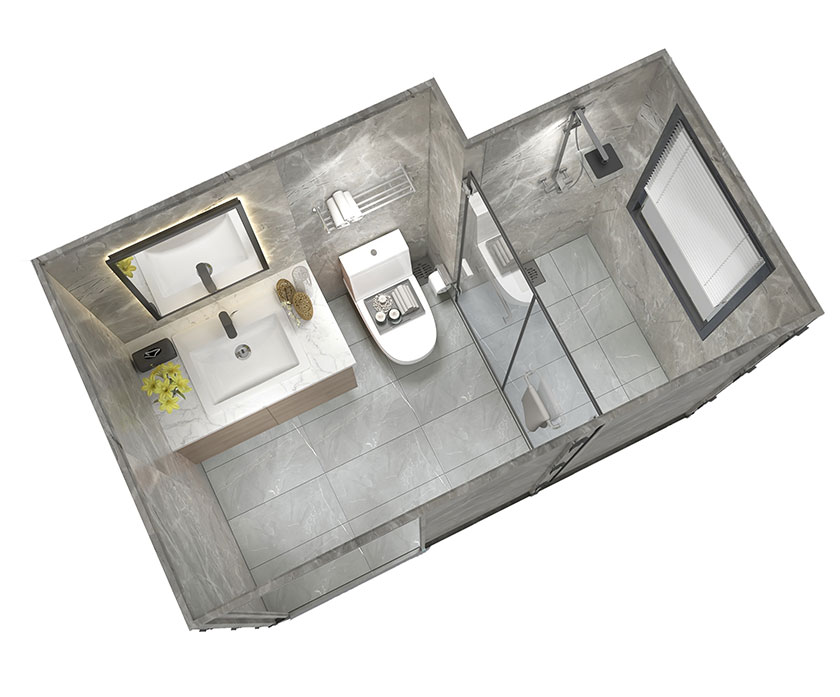 Ling He Modular
Bathroom
Our prefabricated bathrooms are manufactured off-site and installed on-site directly. Each bathroom is separated into different modules, including the base, wall panels, and ceiling panels which are waterproof, decorative and easily maintained. On the construction site, all parts are assembled by the buckles which is all-dry and perfectly detaches the pipes and wires from the bathroom. This is much more efficient than the traditional way.
Additionally, we can offer an excellent, highly-efficient and competitive bathroom solution together with the matching accessories such as mirror cabinets, bathroom cabinets, toilet, shower screens, shower heads, taps,etc.
Product Composition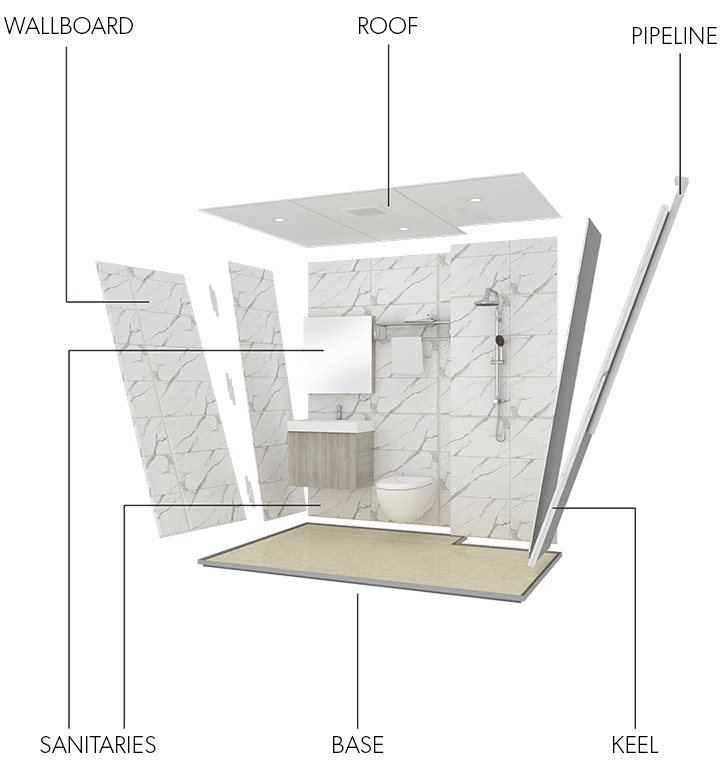 Traditional Bathroom vs
Prefabricated Bathroom
TRADITIONAL BATHROOM
PREFABRICATED BATHROOM
Waterproofing issues

Complicated construction process, time consuming, potential leakages.

Prefabricated Shower Base

One-stop service, convenient to install, no leakage.

Embedded Pipes & Wires

Time consuming, hard to maintain.

Prefabricated Pipes & Wires

Flexible, easy to maintain.

Tiling problems

Pollution, noise, dust and falling off easily.

Prefabricated Wall Panels

Prefabricated, more designs, stable quality.

Construction

Difficult for quality control, severe environmental pollution.

Installation

Prefabricated in factory, installed on-site, efficient & environmental-friendly.
download product pdf
modular bathroom
Application
Our bathroom product can be applied in apartments, hotels, residence, etc; The wall panels is widely used in kitchens, elevators, and background walls. Compared with the same design, same cost of the traditional bathroom, our prefabricated bathroom is much more efficient, environmental-friendly and with higher quality.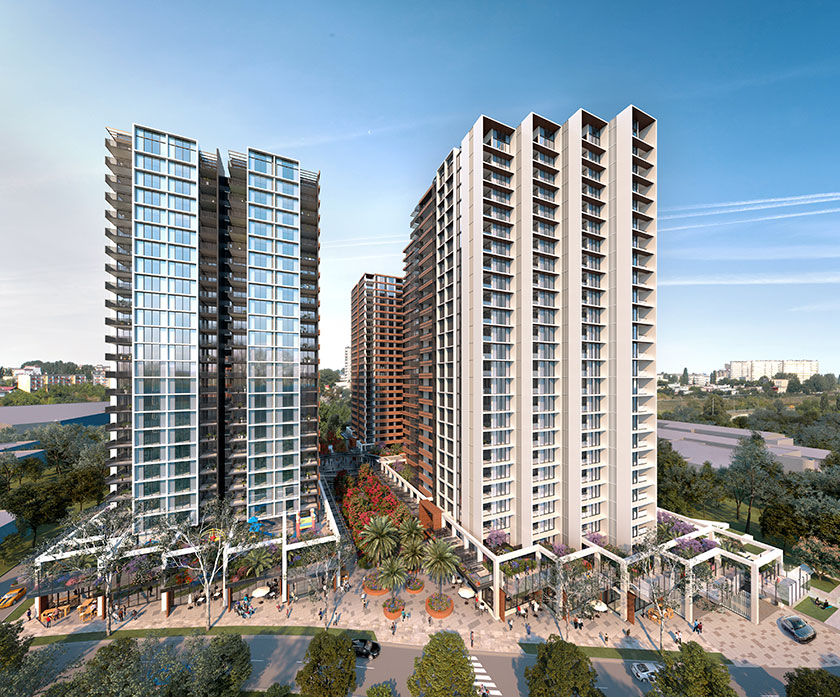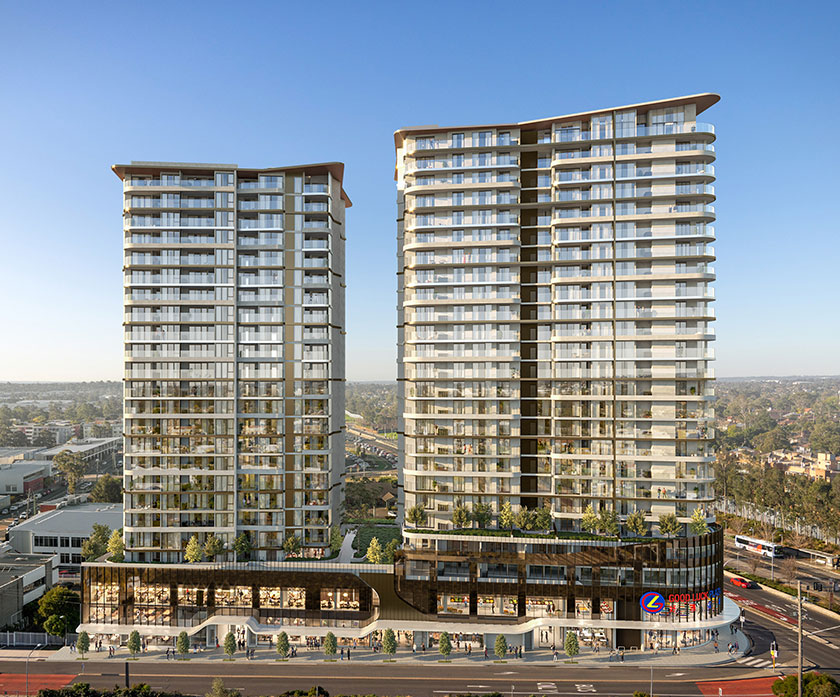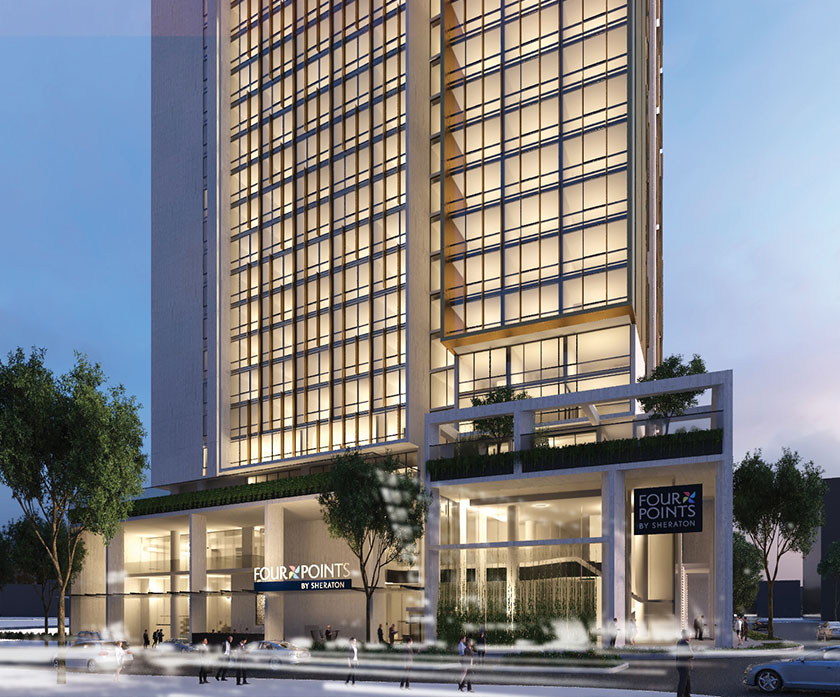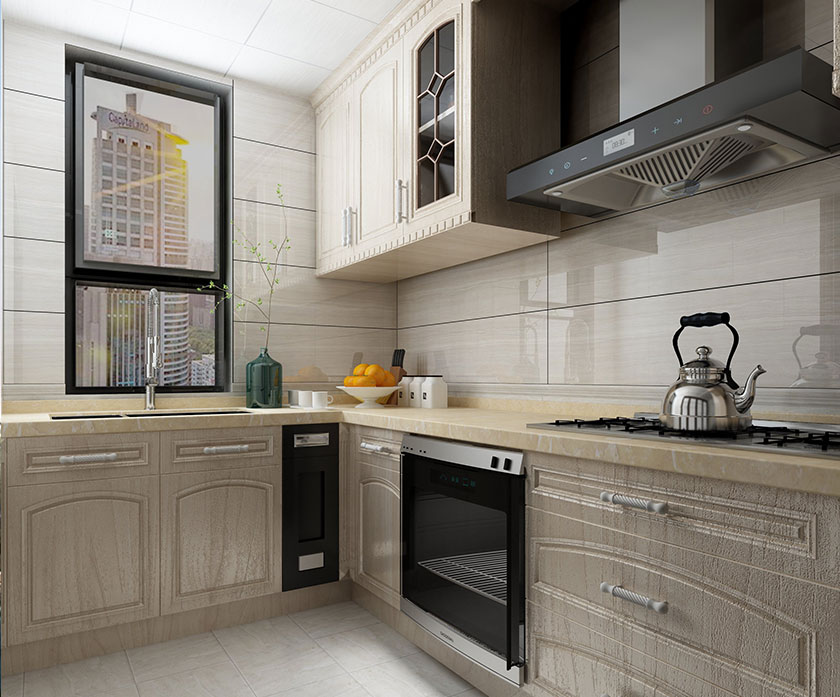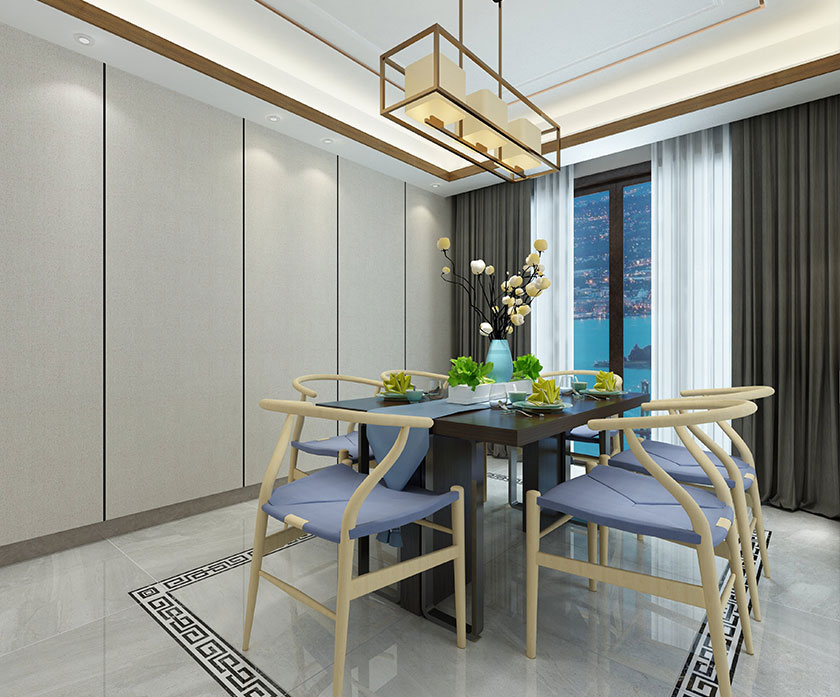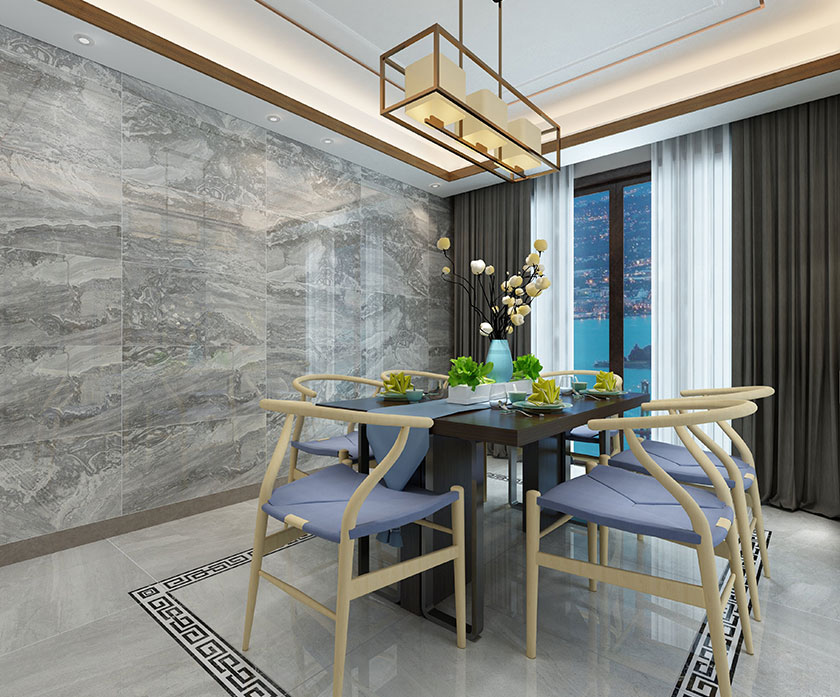 PRIVACY POLICY
This Privacy Policy sets out our commitment to protecting the privacy of your personal information that we collect through this website or directly from you. Please read this Privacy Policy carefully. Please contact us if you have any questions.
You providing us with personal information indicates that you have had sufficient opportunity to access this Privacy Policy and that you have read and accepted it.
If you do not wish to provide personal information to us, then you do not have to do so, however it may affect your use of this Site or any products and services offered on it.
1. Type of personal information collected: The type of personal information we collect may include is set out on our website.
If we receive your personal information from third parties, we will protect it as set out in this Privacy Policy.
2. Collection and use of personal information: We collect and use the personal information for purposes including to contact and communicate with you, for internal record keeping and for marketing.
3. Disclosure of personal information: We may disclose personal information for purposes including to provide our products and services to you, and as required by law.
Where we disclose your personal information to third parties for these purposes, we will request that the third party follow this Privacy Policy regarding handling of your personal information.
4. Access to and correction of personal information: You may request details of personal information that we hold about you, in certain circumstances set out in the Privacy Act 1988 (Cth). An administrative fee may be payable for the provision of information. We may refuse to provide you with information that we hold about you, in certain circumstances set out in the Privacy Act.
5. Correction: If you believe that any information we hold on you is inaccurate, out of date, incomplete, irrelevant or misleading, please contact us by email. We rely in part upon customers advising us when their personal information changes. We will respond to any request within a reasonable time. We will endeavor to promptly correct any information found to be inaccurate, incomplete or out of date.
6. Complaints about breach: If you believe that we have breached the Australian Privacy Principles and wish to make a complaint about that breach, please contact us at [email protected].
7. Unsubscribe: To unsubscribe from our e-mail database, or opt out of communications, please contact us at the details below.
8. Storage and Security: We are committed to ensuring that the information you provide is secure.
9. Cookie Policy: This website uses cookies. A cookie is a piece of data that a website sends to your browser and which is then stored on your computer or other internet-enabled devices. As you browse through the website, advertising cookies will be placed on your device and third-parties so that we can understand what you are interested in. This website runs targeted advertising, enabling us to present you with advertising on other sites based on your previous interaction with this website. You may be able to use your browser settings to manage cookies. These settings may include deleting all or some cookies, not accepting any cookies, or being notified when cookies are being used. For any questions or notice, please contact us at: [email protected]
Last update: 30 November 2018
DISCLAIMER
The vendors and their agents do not guarantee, warrant or represent that the information contained in this advertising and marketing document is correct. We exclude all inferred or implied terms, conditions and warranties arising out of this document and any liability for loss or damage arising there from. Price ranges may vary based on availability of stock. Terms and conditions apply.